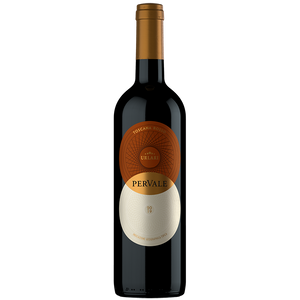 EXPRESSIVE. FRUIT FORWARD. BALANCED ACIDITY.
90pts - Wine Enthusiast
WINE OVERVIEW
A well-structured Super Tuscan that showcases beautiful acidity that is reflective of the terroir.
TASTING NOTES
Deep ruby red with intense complexity. Filled with aromas of ripe red and small black fruit, cassis, chocolate and spicy vanilla oak. A long, well-defined finish.
EAT WITH
A delicious pairing with grilled meats, hard cheeses, lasagna or pastas with red sauce.
TECH INFO
The vineyards are located in Riparbella, in Tuscany's coastal Maremma region, miles from the Tyrrhenian Sea.
The grapes are deposited on a conveyor belt that moves them using gravity (to avoid damaging the skins) to the de-stemming machine where the leaves and stems are removed. From there, the fruit moves via conveyor belt to a filtering machine that gently breaks the skins to release juice as the grapes drop to fill conical-shaped stainless steel tanks. Temperature-controlled fermentation begins and juice is pumped over the grapes every 6 hours. After 2 weeks the grapes are gently pressed.
The wine is aged 12 months in half new/half used French oak barrels and 12 months in the bottle
Where: Tuscany, Italy
Grape: Super Tuscan (30% Sangiovese, 25% Cabernet Sauvignon, 25% Cabernet Franc, 15% Merlot and 5% Alicante Bouschet)
Elevation: 750 feet
Alcohol: 14%
More about Urlari
Roberto Cristoforetti, Mary Kate Buckley, and Jean-Philippe Fort brought together Cristoforetti's most esteemed world wine cultures - Italian, French, and American to make an incredible brand with high quality wines. Located on the Etruscan Coast of Tuscany, overlooking the Mediterranean Sea, Urlari combines the best of old world traditions and new world innovation to create a unique experience of Tuscany meets Bordeaux.