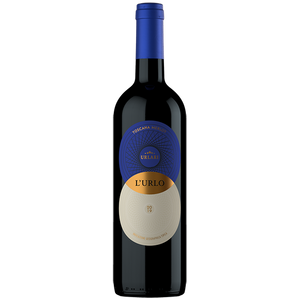 DELICIOUS. ELEGANT. FULL-BODIED.
95pts - Wine Enthusiast
WINE OVERVIEW
A world-class Merlot that embodies the elegance of Tuscany and stands up against some of the best Merlots in the world.
TASTING NOTES
Deep red with a great mix of spices, chocolate and blueberry on the nose. A full bodied wine with elegant tannins and a clean finish.
EAT WITH
A delicious pairing with rich, salty meats like veal, grilled steak, hearty stew or herbed lamb.
TECH INFO
The vineyards are located in Riparbella, in Tuscany's coastal Maremma region, miles from the Tyrrhenian Sea.
The grapes are deposited on a gravity fed conveyor belt to avoid damaging the skins while he leaves and stems are removed. From there, the fruit moves via conveyor belt to a filtering machine that gently breaks the skins to release juice as the grapes drop to fill a conical-shaped stainless steel tank.
Temperature-controlled fermentation begins and juice is pumped over the grapes every 6 hours. After 2 weeks the grapes are gently pressed.
Aged 15 months in 100% new French oak barrels and followed by 12 months in the bottle.
Where: Riparbella, Tuscany, Italy

Grape: 100% Merlot
Elevation: 700 feet
Alcohol: 14.5%
More about Urlari
Roberto Cristoforetti, Mary Kate Buckley, and Jean-Philippe Fort brought together Cristoforetti's most esteemed world wine cultures - Italian, French, and American to make an incredible brand with high quality wines. Located on the Etruscan Coast of Tuscany, overlooking the Mediterranean Sea, Urlari combines the best of old world traditions and new world innovation to create a unique experience of Tuscany meets Bordeaux.