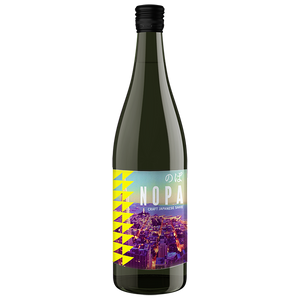 The sake 
Inspired by Shiokawa-san's experience making sake all over the world, from Northern California to Indonesia.
SAKE OVERVIEW
This sake represents his desire to be closer to nature and have a true expression of terroir.
TASTING NOTES
Mouthwatering notes of lemon custard, papaya & kumquat with hints of black pepper and smoke. Yogurt, nuts and fruit on the mid palate. Clean, pronounced acidity.
FOOD PAIRING
Try paired with chicken mole negro, iberico ham or a blue cheeseburger.
TECHNICAL DETAILS

Serving Temp: Chilled*
Grade: Junmai 
Alcohol: 13.8%
Size: 720ml
MORE ABOUT THE BREWERY
Traditional but not bound by tradition, Shiokawa-san's curiosity and scientific approach to brewing results in constant experimentation to make better sake year after year. This brewery is truly a family business, with only three employees: Shiokawa-san, his wife, and his cousin.