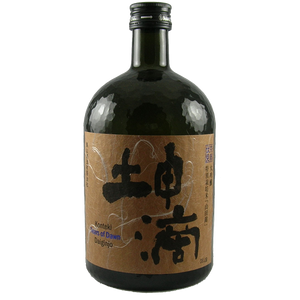 Lush. Velvety. Smooth.
Like tasting dew drops glistening in the morning sun with this delicate, smooth-as-can-be sake.
SAKE OVERVIEW
Brewed in the same way with the same ingredients as Pearls of Simplicity but with a touch of distilled alcohol to open up aromatics and lighten the overall impact. Konteki means "dew drops of the earth" while Higashiyama (the brewery name) translates to "eastern hill." Brewery workers have been known to start their days watching the sun rise over the mountains until the dew drops glisten as if they were the Tears of Dawn.
TASTING NOTES
Lush notes of tropical banana, anise seed, and truffle. These same flavors come rushing through the full-bodied palate followed by a velvety and dangerously smooth finish.
EAT WITH
Braised pork rib, grilled oysters, or smoked cheeses
TECHNICAL DETAILS
Serve: Chilled
Grade: Daiginjo
Polished: 50%
Rice: Yamada Nishiki
Alcohol: 15.5%
Size: 720ml
MORE ABOUT THE BREWERY
Higashiyama is located in Kyoto, which is known as the birthplace of sake and one of the most prized water sources in the country. To top it off, rice is sourced from a local rice farmer who has gained a reputation as growing some of the highest quality rice in all of Japan.