Kawatsuru Crane of Paradise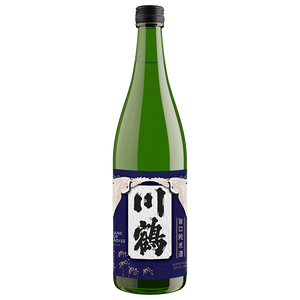 Vivacious. Crisp. Energetic.

Kawatsuru translates to "river crane" and comes from the sighting of a crane in the river behind the brewery. 
SAKE OVERVIEW
Crane of Paradise is described as "umakuchi," a combination between sweet, dry and umami flavors. The perfect summertime sip!
TASTING NOTES
Juicy notes of grapefruit and freshly cut grass, with a hint of salted pineapple. Crisp, dry finish with an almost effervescent energy behind it.
EAT WITH

Try with Pizza with prosciutto/speck or smoked salmon with cream cheese.
TECH DETAILS
Serve: Slightly Chilled
Grade: Junmai
Polished: 65%
Rice: Yamada Nishiki
Alcohol: 15.5%
Size: 720ml
MORE ABOUT THE BREWERY
Known for its rice-driven style with elegant, rich texture, Kawatsuru pays respect to the crane that symbolizes longevity and good fortune. The brewery president recently promoted longtime female brewery employee, Miki Fujioka, to become the toji. Miki-san is married with two young children (almost unheard of in the sake industry). She is serious, soft-spoken, and incredibly hardworking. Her sake is characteristically round and feminine.