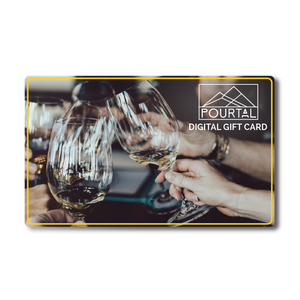 Gifting made easy.
Gifting doesn't need to be hard, let them pick! Our selections of premium wines and sake suit any palate.
Gift Card Details
How does it work?
The purchaser of the gift card will receive an email with the gift card information. It is the responsibility of the purchaser to distribute the gift card to the recipient. 
No physical gift card will be sent, only the digital card.
If you have any questions or are looking for a custom amount, please email us at team@drinkpourtal.com.