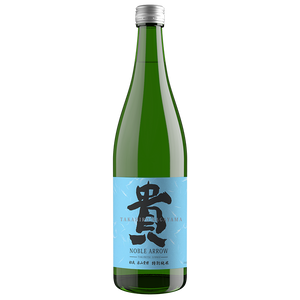 Terroir Driven Sake.
A timeless style of sake that old-world wine drinkers easily gravitate to.
94pts - Vinous
Sake Overview
The limestone covered mountains nearby give this sake a rich mineral driven structure packed with tension and pronounced acidity.
TASTING NOTES
Aromas of green melon rind and kaffir lime leaves. Creamy, luxurious mid palate with a spearmint-driven herbal finish.
EAT WITH
Seafood like poached halibut, Dover sole or shrimp in garlic oil.
TECH INFO
Serving Temp: Chilled
Grade: Tokubetsu Junmai
Polished: 60%
Rice: Yamada Nishiki & Hattan Nishiki
Alcohol: 15.5%
Size: 720ml
MORE ABOUT THE BREWERY
4th generation President/Toji Takahiro Nagayama is passionate about his estate grower-producer style sake, allowing him to brew sake that represents his personality and to reach all the people who drink it.