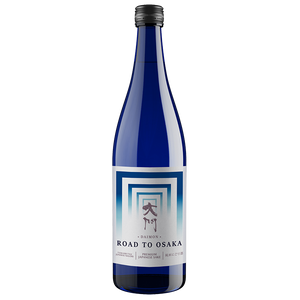 Jazzy. Lively. Fresh.
The Toji, Daimon-san, is a lover of jazz music and brews his sake to reflect that feeling.
SAKE OVERVIEW

This cloudy "nigori" sake will transport you to Osaka and the Daimon brewery where they have been crafting fresh, lively sake for six generations.
TASTING NOTES
A creamy & mild nigori with notes of banana, citrus and floral.
EAT WITH
Fried foods like coconut shrimp, crab cakes or Pad Thai.
TECHNICAL DETAILS
Serve: Chilled
Grade: Tokubetsu Junmai Nigori
Polishedi: 70%
Rice: Gohyakumangoku
Alcohol: 15%
Size: 720ml
MORE ABOUT THE BREWERY
Daimon brewery is one of very few sake breweries located in Osaka and produces sake that truly captures the spirit of the prefecture – a vibrant region that is culturally rich, colorful and known as the street food capital of Japan.