Chiyonosono Shared Promise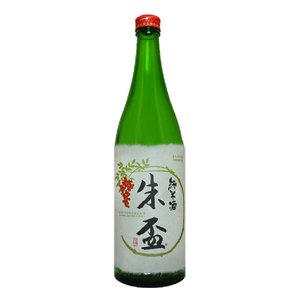 Soft. Expansive Texture. Subtle.
From the brewery that invented Junmai - a beautiful representation of this style.
SAKE OVERVIEW
A commitment from the brewery to make premium sake despite agricultural hardships like those of WWII. Until this sake came along in the 1960's, all sake had distilled alcohol added to it due to rice shortages and war rationing. After the war, Chiyonosono crafted the first junmai sake (brewed without distilled alcohol nor additives of any kind) and celebrated by sharing it from a large, red lacquered sake cup called a Shuhai.
TASTING NOTES
Soft, expansive texture with aromas of orange blossom. Straightforward, with a very subtle sweetness coddled in layers of subtle umami.
EAT WITH
Cream based pasta and anything with mascarpone.
TECHNICAL DETAILS
Serve: Slightly Chilled
Grade: Junmai
Polished: 65%
Rice: Gohyakumangoku
Alcohol: 15.0%
Size: 720ml
MORE ABOUT THE BREWERY
The first brewery to create a Junmai sake following World War II. The brewery is located on the southernmost island of Kyushu—the gateway into Japan—known for Asian and European cuisine, historic architecture, and distinct regional culture - its sake are made to pair with a wide variety of dishes due to this influence.